This was really tasty this morning and the kitchen smelled divine!!!
Ingredients:
1/2 cup rolled oats
1/2 scoop Vanilla Protein (I used Whey Gourmet Vanilla Ice Cream)
dash of salt
1/8 teaspoon of baking powder
1 teaspoon Vanilla Sugar free Jello powder
Mix all together then add in:
1 cup of water
2 Tablespoons of Sugar Free Vanilla Syrup
a little splash of BOTH vanilla & almond extract
Stir then dump into sprayed mini baking dish. Top with 6 chopped almonds.
Bake at 350 for 30 min. Let cool 15 minutes and enjoy!!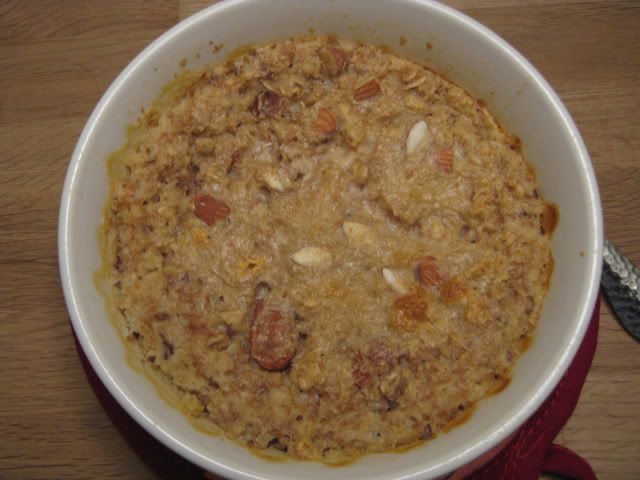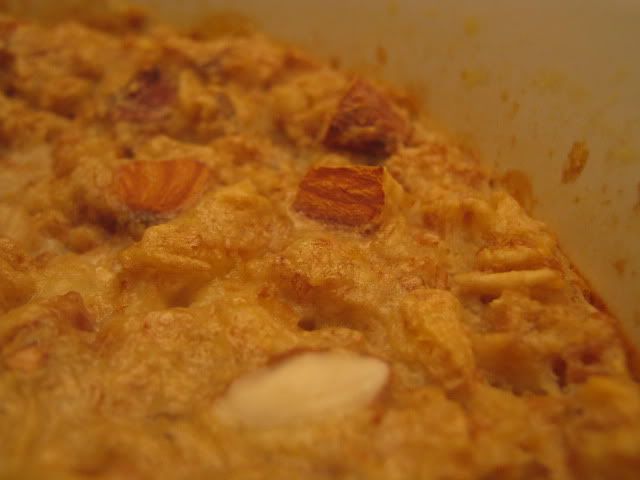 Calories: 287
Fat: 4 g
Carbs: 36 g
Protein: 21 g