**NOTE: I omitted the coconut butter, the vanilla bean and I used unsweetened chipped coconut. It is not overly sweet, but just perfect for me. If you choose, you can use sweetened coconut, or up the amount of honey.**
Macaroon Granola
2 cups rolled oats
1/4 cup wheat germ
1/4 cup ground flaxseed
1 cup shredded coconut
1/2 cup chopped almonds
1/2 teaspoon sea salt
1/2 teaspoon coconut extract
1/2 teaspoon vanilla extract
contents of 1/2 vanilla bean
1/4 cup honey
1/2 cup coconut oil, liquid
1/4 cup coconut butter, melted
Preheat oven to 375.
In a large bowl, combine oats, flax, wheat germ, coconut, sea salt and almonds. In a separate bowl, combine coconut oil with honey and extracts. Add oil mixture to oat mixture and stir until moistened. Add scraped vanilla beans and coconut butter, mixing thoroughly.
Lay on a baking sheet and bake for 20 minutes, flipping every 5 minutes, or until golden brown and toasty.
Serving size: 1/4 cup Per serving: Calories: 147 Fat: 10.9 g Carbs: 11.8 g Protein: 3.1 g Here is the link to the original recipe:
http://www.howsweeteats.com/2010/07/macaroon-granola/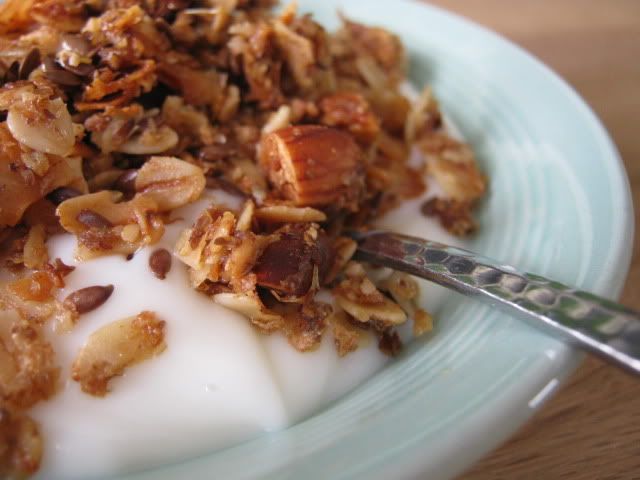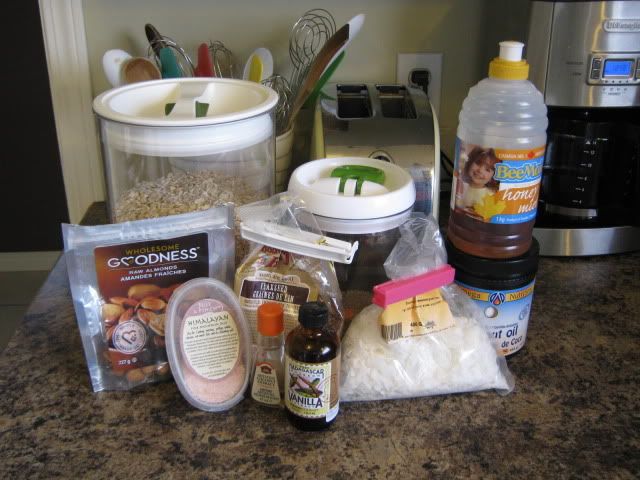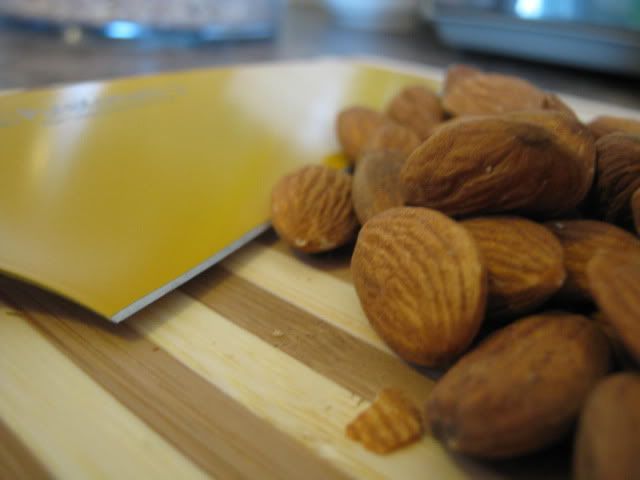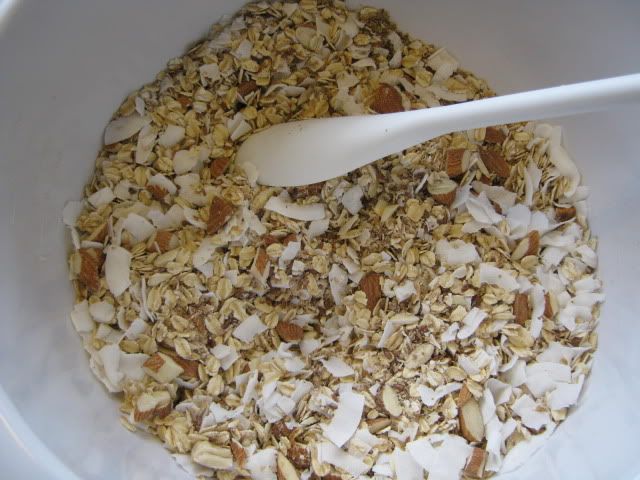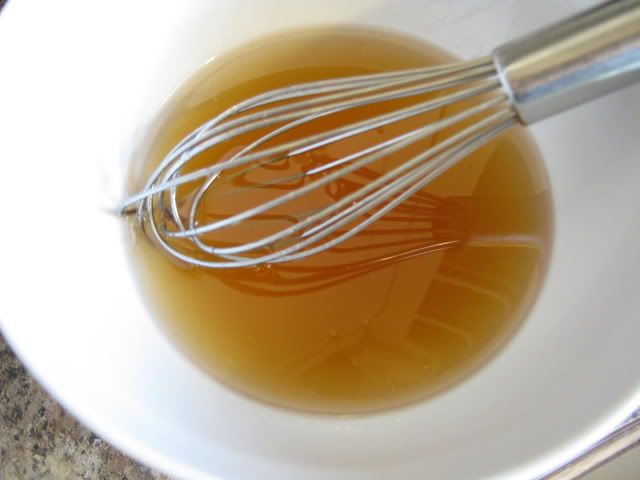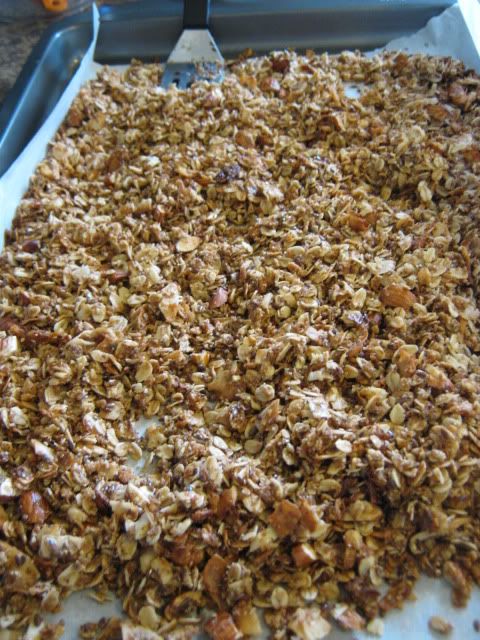 LOOK at that perfect piece of toasty coconutiness!!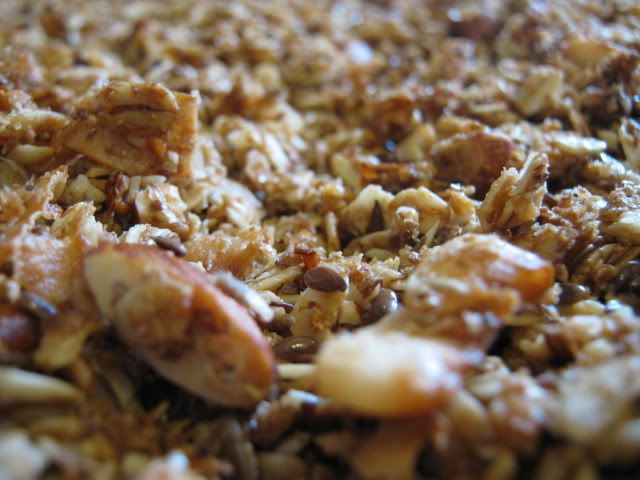 There is also a video to help you whip this recipe up!