So I made a modified version of the Key Lime recipe that was posted earlier this week into a Cherry Vanilla Almond flavor. SO good!! Enjoy!
Ingredients:
2 Cups of Raw almonds
1 Cup of Pitted Dates
3 Scoops of Protein Powder ( I used Whey Gourmet Vanilla Ice Cream)
1 Tbsp Vanilla Extract
¼ Cup Ground Flax
Juice of 1 Lemon
1/3 cup Dried Cherries
¼ Cup Water
Directions:
Add your two cups of almonds to your food processor and blend until it is flour.
Add your 3 scoops protein powder and pulse until blended.
Add your ground flax and pulse until blended.
Add the vanilla extract, lemon juice, dates, dried cherries and water. Blend until dough texture.
Remove the dough from the food processor and place in a bowl. Begin rolling protein balls into 1 inch balls.
Roll protein balls in coconut, flax meal, flax seesd, nuts etc. until completely covered. (I prefer to toast the coconut)
Place balls on a plate or in a container, cover and place in the fridge.
I keep mine in the freezer.
Makes 32.
Per Ball:
Calories: 87
Carbs: 7.7 g
Fat: 5 g
Protein: 4.2 g
**note: this wold be awesome next time with the seeds scraped from a vanilla bean pod**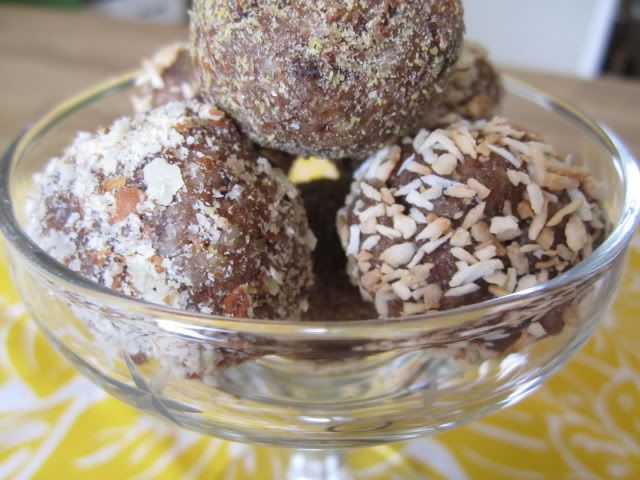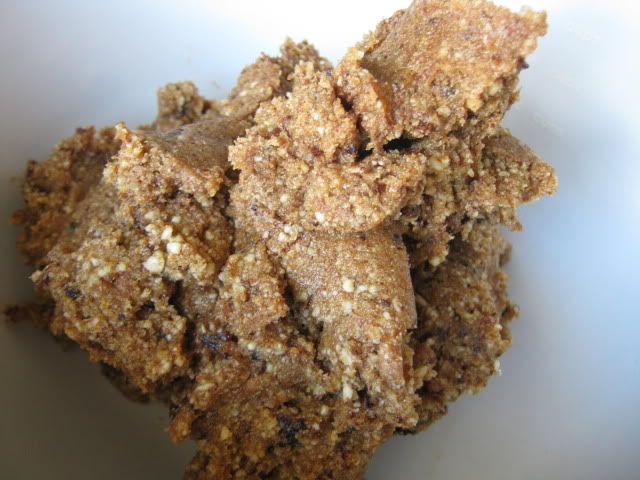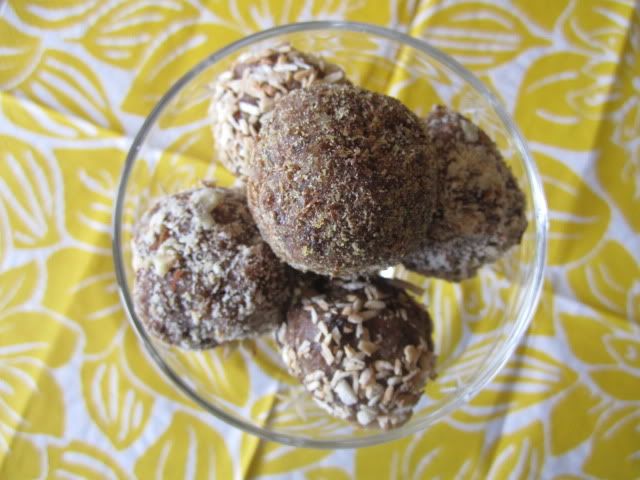 Flax meal, toasted coconut and ground almonds.