Curried Squash & Red Lentil Soup
For the Soup:
1 tablespoons olive oil
1 tablespoons butter or margarine
1 1/2 lb butternut squash, peeled & cut into 1/2 inch pieces
1 large onion, chopped
1 carrot, chopped
1 celery stalk, chopped
2 cloves garlic, finely chopped
2 tablespoons grated ginger
1 teaspoon kosher salt
1/4 teaspoon black pepper
1 tablespoon curry powder
1 cup red lentils
4 cups water (I used Vegetable stock)
1 teaspoon fresh lemon juice
Melt the butter or margarine with olive oil in a 5 quart pot over medium high heat until the foam subsides. Add the squash, onions, garlic, carrots, celery, and grated ginger to the pot with 1/2 teaspoon of kosher and cook until browned-about 15 to 20 minutes.
Stir in the curry powder & black pepper and cook for 2 minutes. Add the lentils and water and simmer, covered for 25 to 40 minutes or until lentils are tender. Stir in lemon juice and season with salt & pepper.
This was amazing!!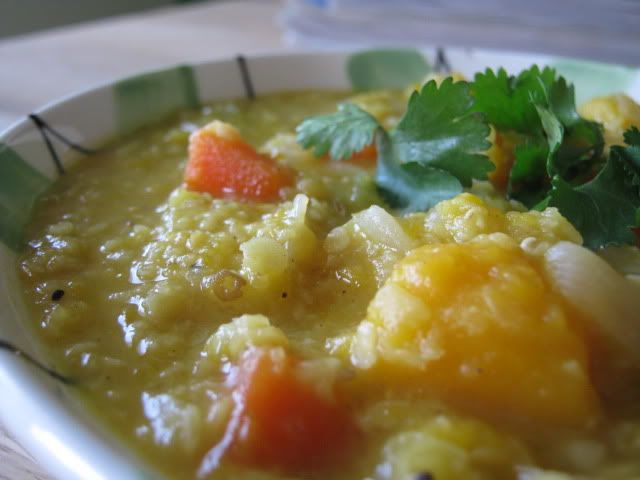 The ingredients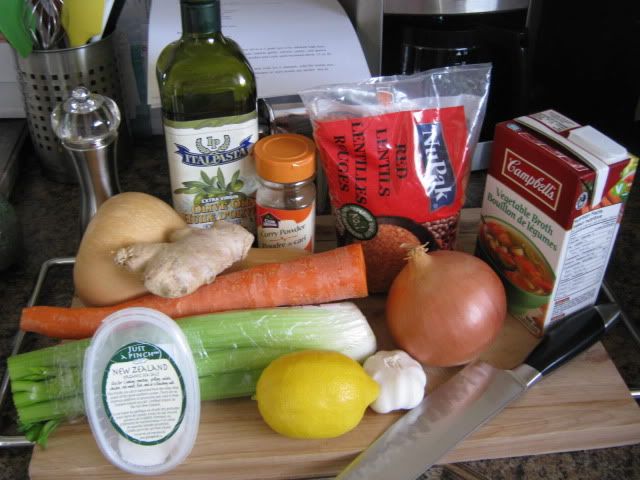 Scooping out the guts!
I cannot control myself...I nibble on carrots whenever I cook with them!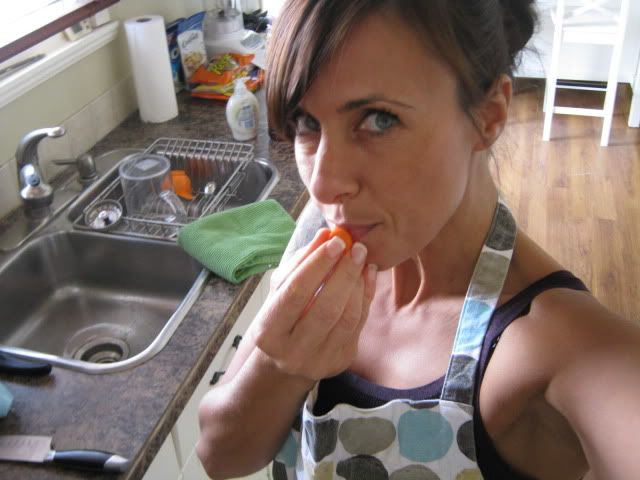 So pretty.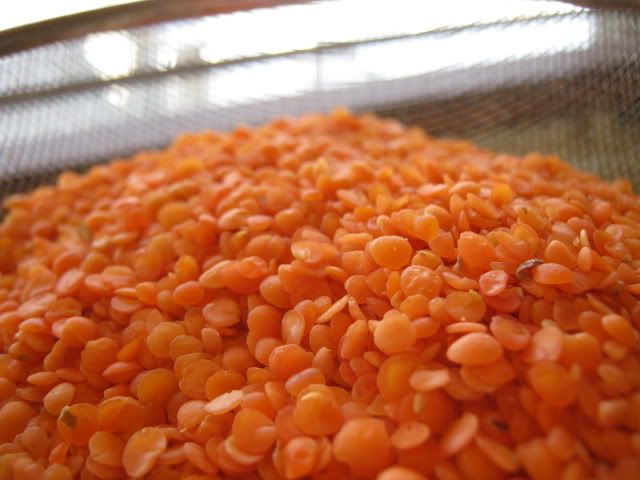 I am SO digging in!! WOOP!!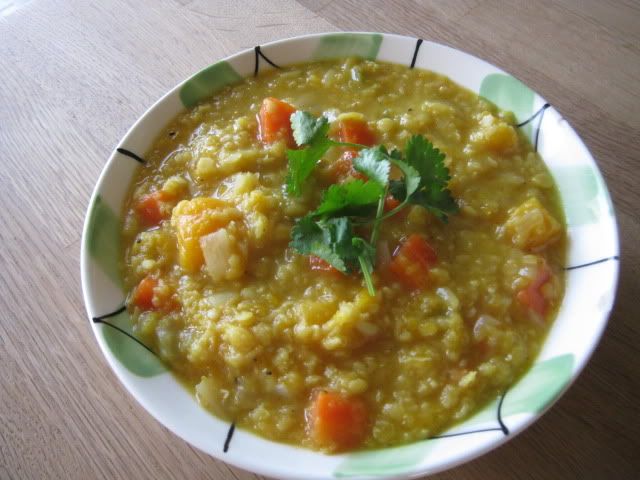 **sigh**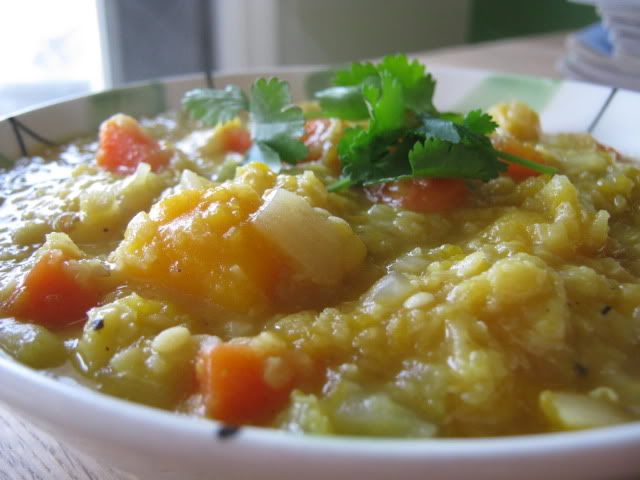 Makes 8 1 cup servings
Per 1 cup:
Calories: 164
Fat: 3.3g
Carbs: 28.3g
Protein: 6.9g